Epiphany Service for September 17 2023

The flowers in the Sanctuary today are to the Glory of God and in loving memory of special parents Glenn and Betty Whittington, and sister Susan, given by Mary-Liz and Joe Whalls
*Thank you Peter for preaching at the 11 a.m. service.
*Doors Open at St. James. Sept 16 and 17. 1 till 4. Play by Adam and Kydra at 1:00 and 3:00 lasting 30 minutes.
*Bake Garage Rummage Sale. September 30. 9:30 till 12:00. Hot Dogs and bags of chips at front door. Set up Friday at 1:00 p.m. Volunteers needed. Esp. Pack up, take away. Please price large items, & items over 2$
*Take posters today to advertise. Posts. Your front door. Bulletin boards.
*Penny Social – Friday October 20
*Draw for London Knights Hockey. Friday November 17. Tickets Draw. Last Sunday in October Draw. 1 for $2. 3 for $5. $170$ Value. Includes parking pass at the market.
*Here's to Sondheim – Musical Revue Sat Sept 23 & 24 Fundraiser for Arts 4 All Kids. See Adam for tickets.
*Light lunch after church Sunday Sept. 17. All welcome. Thanks to those who donated the lunch food and those who worked before and after lunch setting up and cleaning up.
*Bumper Stickers. Coffee News.
*Mint smoothies Sandra $3.
*Food Cupboard. Butch. 519-615-9106. Text or call.
*Cancelled stamps. Gloria Thompson.
*Rinsed empty drink containers for Keanna
*Trivia Night for Risers. Sat Oct 7 – 7-10 PM. Book a team with Adam. The Grand has donated two tickets for Clue as a prize.
*The Manor Park Evening Post – Variety Show. Sat Oct 14 at 7:30 PM. $25. Proceeds to the work of the church.
*
If you wish, our regular weekly donations or special donations may be sent to our Envelope Secretary:
Barb Smallman
519-680-0649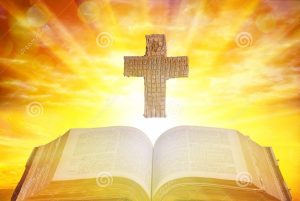 Bible Readings for September 17 2023
Audio for September 17 Service
Opening:
Through dreams and visions, O God,
you broaden the horizon and hope of your people,
that they may discover the meaning of your covenant,
even in the midst of trial and exile.
Increase the number of those who believe in your word
so that all people may joyfully respond to your call
and share in your promises. Amen.
Reading
Matthew 18:21-35
18:21 Then Peter came and said to him, "Lord, if another member of the church sins against me, how often should I forgive? As many as seven times?"
18:22 Jesus said to him, "Not seven times, but, I tell you, seventy-seven times.
18:23 "For this reason the kingdom of heaven may be compared to a king who wished to settle accounts with his slaves.
18:24 When he began the reckoning, one who owed him ten thousand talents was brought to him;
18:25 and, as he could not pay, his lord ordered him to be sold, together with his wife and children and all his possessions, and payment to be made.
18:26 So the slave fell on his knees before him, saying, 'Have patience with me, and I will pay you everything.'
18:27 And out of pity for him, the lord of that slave released him and forgave him the debt.
18:28 But that same slave, as he went out, came upon one of his fellow slaves who owed him a hundred denarii; and seizing him by the throat, he said, 'Pay what you owe.'
18:29 Then his fellow slave fell down and pleaded with him, 'Have patience with me, and I will pay you.'
18:30 But he refused; then he went and threw him into prison until he would pay the debt.
18:31 When his fellow slaves saw what had happened, they were greatly distressed, and they went and reported to their lord all that had taken place.
18:32 Then his lord summoned him and said to him, 'You wicked slave! I forgave you all that debt because you pleaded with me.
18:33 Should you not have had mercy on your fellow slave, as I had mercy on you?'
18:34 And in anger his lord handed him over to be tortured until he would pay his entire debt.
18:35 So my heavenly Father will also do to every one of you, if you do not forgive your brother or sister from your heart."
Sermon
Matthew 18:15-20
Today's Gospel is about getting along with others.
Not always an easy task.
Being kind with others,
is important.
We are all in this together…
==
It is like a story:
A man is in a boat.
He is not alone, but acts as if he were.
Then, without warning,
he suddenly begins to cut a hole
under his seat.
The other people on the boat shout at him:
"What on earth are you doing?
Have you gone mad?
Do you want to sink us all?
Are you trying to destroy us?"
Calmly, the man answers:
"I don't understand what you want.
What I'm doing is none of your business.
I'm not cutting under your seat.
Leave me alone!"
The truth of the tale
is that all of us are in the same boat.
What others do matters to us.
No one is an island.
_________________________
So what do we do,
how do we get along with others.
===
Maybe an idea is from school in days gone by…
Schools opened last week,
Someone remembered something from one of the teachers.
Like all good teachers,
she has certain expectations —
standards of behavior — for her students.
The students agree to these norms
are posted in the room.
When a rule was broken,
the offending student was assigned
to the clearly labeled stop-and-think chair.
There the child sits pondering
their actions
before they can return to the class.
.
Would that work in other settings —
like drivers,
or other places…
It's a silly thought, but still.
Imagine if all communities —
had a quiet spot designated
for the stop-and-think chair.
You've heard of stop, drop, and roll in a fire?
How about stop, sit and think, in a conflict?
When we allow for a moment of reflection,
it often provides enough space
for thinking of another path
in getting along with others.
Even if the thinking chair
is walking away for a bit.
Such silence becomes a space
for the Spirit of God
to intrude in surprising ways…
===
As the scripture today points out,
The one thing we can control
is our inner lives.
Like the great story of
When Bill Clinton met
Nelson Mandela for the first time,.
He had a question on his mind:
"When you were released from prison, Mr. Mandela,"
the former President said,
"I woke my daughter at three o'clock in the morning.
I wanted her to see this historic event."
Then President Clinton zeroed in on his question:
"As you marched from the cellblock
across the yard to the gate of the prison,
the camera focused in on your face.
I have never seen such anger,
and even hatred,
in any man
as was expressed on your face at that time.
That's not how you are today," said Clinton.
"What was that about?"
Mandela answered,
"I'm surprised that you saw that,
and I regret that the cameras caught my anger.
As I walked across the courtyard that day
I thought to myself,
'They've taken everything from you that matters.
Your cause is dead.
Your family is gone.
Your friends have been killed.
Now they're releasing you,
but there's nothing left for you out there.'
And I hated them
for what they had taken from me.
Then,
I sensed an inner voice saying to me,
'Nelson!
For twenty-seven years you were their prisoner,
but you were always a free man!
Don't allow them to make you into a free man,
only to turn you into their prisoner!'"
You can never be free to be a whole person
if you are unable to forgive.
——
A story to gether all these thoughts,
About Getting along as the Gospel asks of us….
Once upon a time,
two brothers who lived
on adjoining farms fell into conflict.
It was the first serious rift
in their 40 years of working together.
It began with a small misunderstanding,
and grew into a major difference,
and finally exploded
into an exchange of bitter words
followed by weeks of silence.
One morning, there was a knock on one Brother John's door.
He opened it
to find a man with a carpenter's toolbox.
"I'm looking for a few days' work," he said.
"Perhaps you would have
a few small jobs
that I could help with?
Yes," said the older brother.
"I do have a job for you.
Look across the creek at that farm.
That's my younger brother!
Last week,
there was a meadow between us,
but he took our bulldozer
and dug a small river between us.
Well I'm going to do him one better.
See that pile of lumber?
I want you to build an 8 foot high fence between us.
Then I won't need to see
his place or his face anymore."
The carpenter said,
"Show me the nails and the tools,
and I'll do a good job for you."
The older brother had to go to town,
so he left for the day.
At sunset, when he returned,
he eyes opened wide,
and his jaw dropped.
There was no fence there at all.
The carpenter had built a bridge
that stretched from one side of the river
to the other, with handrails and all!
And his younger brother,
was coming toward him,
his arms outstretched.
"You're quite the guy," he said,
"after all I've said and done."
The two brothers met in the middle,
embraced each other.
They turned
Just in time to see the carpenter leaving.
"No, wait!
Stay a few days.
I've a lot of other projects for you,"
said the older brother.
"I'd love to," the carpenter said,
"but I have many more bridges to build."
It is my specialty you see.
Hymn: Amazing Grace
Amazing grace how sweet the sound
That saved a wretch like me
I once was lost, but now I'm found
Was blind but now I see
'Twas grace that taught my heart to fear
And grace my fears relieved
How precious did that grace appear
The hour I first believed
Through many dangers, toils, and snares
I have already come
This grace that brought me safe thus far
And grace will lead me home
When we've been here ten thousand years
Bright, shining as the sun
We've no less days to sing God's praise
Than when we first begun
Amazing grace how sweet the sound
That saved a wretch like me
I once was lost, but now I'm found
Was blind but now I see
The Apostles' Creed
I believe in God,
the Father almighty,
creator of heaven and earth.
I believe in Jesus Christ, his only Son, our Lord.
He was conceived by the power of the Holy Spirit
and born of the Virgin Mary.
He suffered under Pontius Pilate,
was crucified, died, and was buried.
He descended to the dead.
On the third day he rose again.
He ascended into heaven,
and is seated at the right hand of the Father.
He will come again
to judge the living and the dead.
I believe in the Holy Spirit,
the holy catholic Church,
the communion of saints,
the forgiveness of sins,
the resurrection of the body,
and the life everlasting. Amen.
Prayers:
Creator God,
you call us to love and serve you
with body, mind, and spirit
through loving your creation
and our sisters and brothers.
Open our hearts in compassion
and receive these petitions
on behalf of the needs of the church and the world.
Prayers:
Kim; Belinda,; Ross B., Francis & Bill W.; Jeff G. (Dori); Kenny;
Diane; Norma A,;Dave F.; Peter T.; Dan B.;. (Garfield & Diane); Wendy; Sarah-Jane P.; Linda H.; Sharon D.; Philip D; Jacquie and Cam D.; Janice L & Darrin R; Roland; Helene.(Suzie D.) : Maryanne; Gus; Jay P.;; Randy; Rick W.;.;
Sharon
;
Anne F.;
Marcel D.; Jeff B.; (Sandra); Bob H.; Hilda; Dori; Garfield; Eunice S.; Connie C.; Jack and Julie. (Church)
Joel;
Melanie; Marlene H. Pam B. (Barb & George); Ella D., Keanna, Nancy (Dan & Sue); Donna Mc.; (Ron and Jan); Jamie; (Gloria);
Marilyn;
Val ; Karen T.;Bill, Sheila, Jessica, Sonya, Jamie (Peter);
Holy One,
hear our prayers and make us faithful stewards
of the fragile bounty of this earth
so that we may be entrusted with the riches of heaven. Amen
As our Savior taught us, let us pray,
Our Father, who art in heaven,
hallowed be thy name;
thy kingdom come;
thy will be done;
on earth as it is in heaven.
Give us this day our daily bread.
And forgive us our trespasses,
as we forgive those who trespass against us.
And lead us not into temptation;
but deliver us from evil.
For thine is the kingdom,
the power and the glory,
for ever and ever. Amen.
Glory to God,
whose power, working in us,
can do infinitely more
than we can ask or imagine.
Glory to God from generation to generation,
in the Church and in Christ Jesus,
for ever and ever. Amen.
Prayer based on Scripture:
Seed-planting, fish-netting, bread-baking, pearl-hunting God,
you shape us into living parables.
Pray with your Spirit in us
so that we may understand our experiences
as healing metaphors,
and become creative and abundant stewards
of the environment you entrusted to our love. Amen.
Blessing from the Book of Common Prayer:
The peace of God, which passeth all understanding, keep your hearts and minds in the knowledge and love of God, and of his Son Jesus Christ our Lord; and the blessing of God Almighty, the Father, the Son, and the Holy Ghost, be amongst you, and remain with you always. Amen.
Our Parting Blessing Song:
May God's blessing surround you each day
As you trust Him and walk in His way
May His presence within guard and keep you from sin,
Go in peace, go in joy, go in love.
Go in peace, go in joy, go in love.