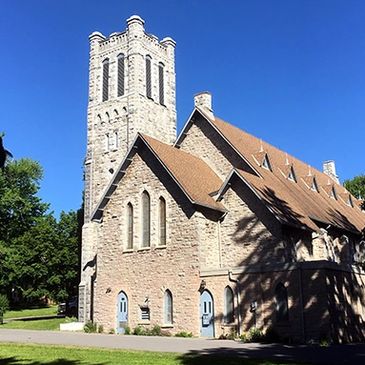 St. Mary Magdalene Napanee
*Meat Pies. $4. Barb. Very limited numbers. Make more in Nov? $?
**Crafts Third Saturday 10 till 12. Start again in September.
*Trivia Night. Friday August 12. quiz master David Bogaert. There will be prizes, a cash bar, free snacks. RSVP www.alvegoroottheatre.com as a single or with team mates. Only $10.
*Teresa on holidays in August. No Services. Back to church Sunday September 11.
*Garage Sale. Bake Sale. Saturday Sept. 24. 9 till 12. Set up and donations of good saleable items Friday Sept. 23. No large items please. Sorry, We cannot carry them.
*Euchre, Crib. Monday Sept 26 1 till 4. Fourth Mondays.
*Rinsed Aluminum Cans for Keanna. Please rinse prevent ants.
*Food Cupboard. Thank you everyone! Butch. 519-615-9106.
*Mint smoothies Sandra $3.
*Cancelled stamps. Gloria Thompson.
*Please Like Our PAGE on Facebook.
*If you wish, our regular weekly donations or special donations may be sent to our Envelope Secretary:
Barb Smallman
519-680-0649
*Thank you. Ron Adam Anusha Stephen. Dan D for helping with this weekly on line service.

Bible Readings for August 14 2022
Audio for August 14 Service 2022 from Canterbury Cathedral
You may have to click on "Watch on Youtube" to view the service.
London England time is 4 hours later than London Ontario
Another choice is service from:
St. Mary Magdalene Napanee