This Week at Epiphany Sunday April 28
The flowers in the Sanctuary today are to the Glory of God and in loving memory of a dear mother Hannah Davis and sister Elizabeth Davis given by Lynn Davis.
Bible Readings Sunday April 28 (Liturgy of the Palms)
• Acts 5:27-32
• Psalm 118:14-29 or Psalm 150
• Revelation 1:4-8
• John 20:19-31
We are completely accessible with an elevator and two accessible washrooms.
The Little Church that Cares
www.thechurchofepiphany.com
Contact:
Rev. Teresa Corrigan
email: teresacorrigan1@gmail.com
phone: 519-671-0577 [cell]
The Church phone is unmonitored. Please feel free to leave a message and we'll get back to you. 519 432 2837
Announcements from Rev Teresa
*Pet Blessing. St. John's Therapy Dogs. Sunday April 28. 2:00 Bring your pets-All Welcome!! List of Loved Pets on the Rainbow Bridge at the back. $20 donation in Special envelope for a tax receipt. Pet Photos at 1:00 and on. The cost will be $5 for a 5 X 7
*Last chance for matching this Sunday!! Apportionment: Pretty App. Jar $$46.55 ($187.11 for matching) Our generous Matcher will match donations for March & April up to $500! Thank you! Thank you to those giving in your regular donations. (Jan and Feb $164.60)
* Craft Club. April 27. At 10.
*Brass Roots. April 27. St. James Westminster. 7:30 p.m. Tickets at the Door.
*Euchre/Crib Monday April 29. 12:45 start at 100
*Quilt. April 29. Last Monday this time. 7 P.m.
*Karaoke. Sat. May 4. $10 Baking Raffle. Sandra. No Licence.
*Bible Study. Tuesdays 10 am
*Manor Park (the Show). Sat. June 15. Mark your Calendar! Tickets Available.
*Yard Sale. Sat. May 25.
*Dark or Light MINT SMOOTHIES. $2
* KERNELS POPCORN! $2.50
*Food Cupboard. Butch. 519-615-9106.
* Draw: painting dolphins. $2 or 3- $5. Draw at Manor Park.
*Cans for Keanna.
*Used Batteries, folded Kleenex boxes.
*There are three ways to contribute at Epiphany : Prayer for the church; Help at events; donations if possible. Our Lord knows us.
*Thank you for your generous love of Epiphany.
Our Church does much good, quietly, without fanfare.
Let's all keep up our Good Work!
* Email Reminders: teresacorrigan1@gmail.com
*The Church Website http://www.thechurchofepiphany.com/
* Please Like Our PAGE on Facebook.
The We Will Remember concert Sunday November 11 was a great success. A huge thank you to Stephen for all his work putting on the concert. As anyone there will tell you it was simply amazing. There were historical newspaper reports, beautiful music, great vocals featuring Paul Grambo and Katie Clarke, an historical piece written by Adam featuring Elsie Perrin Williams and her husband. It was a fantastic show and it raised almost $1700. Thank you very much to Stephen and crew.
The morning before the concert I met John who had come by to pay his respects at our cenotaph. John is a radio host at CHRW and when he learned about our upcoming concert suggested that he could record it and play it on the radio.
John showed up with all his gear and recorded the We Will Remember concert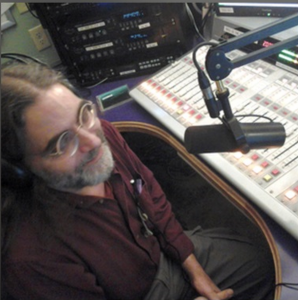 Here is the link to the podcast.
http://justatinker.com/RFL/RFL-121118.html?fbclid=IwAR2cIaNQRFsW4-tMssE0W-lCggQVVjy4sdKiC_AW_2b6tIO9lCKmjx6M0VA
For those of you unable to attend the concert, please have a listen. Once again it was a great concert. Thank you! Thank you! Thank You! Stephen
Thank you also to John for putting the concert over the airwaves and providing us with this podcast.    Thank you John!!!