Category Archives: Uncategorized

The Flowers in the Church are in memory of Leonard Sylvester given by Nephew Stephen Holowitz and Great Nephew Adam Corrigan Holowitz and fondly remembered by Teresa.
*Trivia Night. Raised $2000 for Aluminum risers for our hall. Thank you to everyone who made this a success! We are off to a strong start in our fundraising campaign.
*Vestry Sunday. Feb. 5. Vestry Reports. Sunday January 29.
*Mint smoothies Sandra $3.
*Meat Pie available. 5$. Thank you to all workers. Veg &meat.
*Crafts Club. Join the fun. The 3rd Sat 10 a..m.
*Pancakes at St. James. Tuesday, Feb. 21st, 5:00 – 7:00 p.m. in the Parish Hall. Cost: $4 for children under 12 , $7 for adults and $20 per family. Everyone is welcome! Lets support St. James.
*Ash Wednesday. Feb. 22. 7:00 p.m.
*St. Patrick's Day. Friday March 17. Come at 6:30 to enjoy a beverage and snacks before the show at 7:30. Music by Stephen, Amy, Dave, Grace. Souwesto Kitchen Party follows the show in the Hall till 11 p.m. Corned beef on buns. Veggie meat too! Set Up? Clean up? Help need! $25.
*Garage/Rummage/Bake Sale. Sat. May 6. Sorry we can not store items ahead. Just no room.
*Denise Pelley and Stephen Holowitz at Epiphany. Sunday May 7. 2 p.m. 20$ Church fundraiser..
*Penny Social. Friday May 19. 1:00 set up. Help very much needed. Doors at 6:30. Calling or Drawing at 7:30.
*Epiphany Emporium. Manor Park Community Market/Crafters Show and Sale. Saturday June 17. Pop Up Sale. Set Up Friday June 16. 10 a.m. till 3 p.m.
*Jeremy Smith in Concert. John Denver. Sunday July 30 at 2:00 !
*Cancelled stamps. Gloria Thompson.
*Rinsed empty drink containers for Keanna.
*Food Cupboard. Thank you everyone! Butch. 519-615-9106.
*World Day of Prayer. March 3
*If you wish, our regular weekly donations or special donations may be sent to our Envelope Secretary:
Barb Smallman
519-680-0649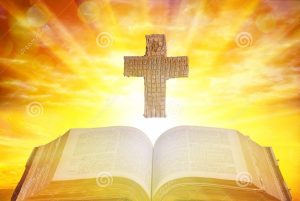 Bible Readings for January 29 2023
Audio Service for January 29 2023
Opening:
Almighty God,
to you all hearts are open,
all desires known,
and from you no secrets are hidden.
Cleanse the thoughts of our hearts
by the inspiration of your Holy Spirit,
that we may perfectly love you,
and worthily magnify your holy name;
through Christ our Lord. Amen
Thematic Prayer:
Perfect Light of revelation,
as you shone in the life of Jesus,
whose epiphany we celebrate,
so shine in us and through us,
that we may become beacons of truth and compassion,
enlightening all creation with deeds of justice and mercy. Amen
Reading Matthew 5:1-12
5:1 When Jesus saw the crowds, he went up the mountain; and after he sat down, his disciples came to him.
5:2 Then he began to speak, and taught them, saying:
5:3 "Blessed are the poor in spirit, for theirs is the kingdom of heaven.
5:4 "Blessed are those who mourn, for they will be comforted.
5:5 "Blessed are the meek, for they will inherit the earth.
5:6 "Blessed are those who hunger and thirst for righteousness, for they will be filled.
5:7 "Blessed are the merciful, for they will receive mercy.
5:8 "Blessed are the pure in heart, for they will see God.
5:9 "Blessed are the peacemakers, for they will be called children of God.
5:10 "Blessed are those who are persecuted for righteousness' sake, for theirs is the kingdom of heaven.
5:11 "Blessed are you when people revile you and persecute you and utter all kinds of evil against you falsely on my account.
5:12 Rejoice and be glad, for your reward is great in heaven, for in the same way they persecuted the prophets who were before you.
Sermon
Matthew 5:1-12
At the start of today's Gospel reading
The crowds have grown.
Jesus had been in Galilee for a while now,
speaking, healing,
and calling his disciples to follow him.
The leaders from Jerusalem
certainly had their spies keeping an eye on him,
but with the crowds he was gathering,
all they could do right now was watch and listen.
Wherever Jesus went,
there were always a few Pharisees and Sadducees
We can read Good Religious People
in the crowd
looking for things he might do or say
they could use against him
when they did finally get the chance.
Today, Jesus is walking along the road .
Along with his disciples,
there was a large group of people following him,
more coming down the roads from all directions.
Jesus looked around for a spot open enough
to hold everyone
Jesus found a place to sit down.
Jesus began speaking.
Blessed are the poor in spirit,
for theirs is the kingdom of heaven.
The folks knew poor in spirit.
When Jesus said it,
most of the crowd turned and glanced
at the little group of Pharisees and Sadducees.
Those guys defined rich in spirit.
The Pharisees and Sadducees
stood out from the crowd.
They were proud of their faith
because they knew that their faith
was the right faith.
Their spirits were anything but poor.
If you want to follow Jesus,
you have to be humble, ordinary.
===
Next:
Blessed are those who mourn.
Everyone mourns at some point,
But also Jesus means
Blessed are those who look at the world
and they mourn.
Their heart aches at how
some are being treated;
even the ones
they do not know..
they will never meet.
They mourn.
In their pain,
they are blessed.
Jesus says
Blessed are those who hunger and thirst after righteousness.
In other words,
You are blessed when you long for justice,
A loving world.
Blessed are the merciful.
Jesus was asking that when you look around you
at other people,
do you try to see them through their eyes
try to understand who they are
why they are where they are?
When someone clearly makes a mistake,
do you define them by that mistake
or try to understand what led to it happening
and try to understand there is more to that person
than that one mistake?
Pharisees lived in a simple world.
You either agreed with them
and followed the biblical laws
and were right
or you broke the biblical laws
and were wrong.
Jesus said you have to be understanding.
Merciful.
Next:
Blessed are the pure in heart.
Jesus knew that no one in that crowd was pure.
But he knew that even those who made mistakes
could have the very best of intentions;
they could be pure in heart.
We all make mistakes.
But some,
once again giving a nod to the Pharisees and Sadducees,
some are never quite what they present themselves to be.
They approach you as a friend
But watch for ways to attack you.
They speak of justice and love
Then pounce on you
when you slip- up.
==
Some people are always planning and plotting.
Everything they do is a step
to position themselves for some next step
on their list.
They may seem to care about someone or something,
but there are reasons.
They may seem to have hearts of compassion,
but that compassion is there
to help them achieve something else.
Jesus said blessed are the pure of heart….
Blessed are the peacemakers.
We realize that when we talk about peace,
we might be talking about peace between countries,
or peace between people in town,
or even just peace in our families.
But regardless,
we are all in support of peace.
We try to get along with people.
We go out of our way to even
be polite to those folks
we had an argument with before..
We don't hang out together,
but if we happen to bump into each other at church
or something we are polite.
We support peace.
===
But Jesus did not say,
"Blessed are those who support peace."
He said peacemakers.
Blessed are those who do the things
that are required to do to create peace,
to bring peace where there is now no peace.
Blessed are those who make peace happen.
Sure, we think:
Hey, I'm just here where I live.
I don't have the power to make countries quit fighting.
I'll vote for the person I think might do that,
but what else can I do?
But there are still a few opportunities for peacemaking
within our reach such as broken relationships.
===
Remember,
Jesus didn't say that we're blessed
if we do our best to be polite,
or if we say that we'll stop calling
that other person names,
or that we'll accept their apology
if and when they offer it.
====
Jesus said blessed are those
who do make peace happen.
Blessed are those who don't just hope for it
or wait for someone to offer it,
but those who get up in the morning
and spend their day to make peace happen.
==
This is the basis of the passing of the peace in church.
The peace is based in the idea that
"if you have any broken relationships
or have anyone with whom you are at odds,
go and make it right
and then come forward to Christ's table."
Imagine a person hopping in their car
Going to find those folks
they needed to patch things up with
before they came back to communion?
Blessed are those
who are persecuted for righteousness' sake,
for theirs is the kingdom of heaven.
Jesus knew what the crowd was thinking.
If they actually did the things
he was telling them to do,
if they were really as different
as he said they needed to be,
they were going to end up in a heap of trouble.
Even way up there in Galilee,
if you went against the temple leaders long enough
they would find out and come and get you.
You could get arrested.
For crying out loud,
you could even end up being crucified.
If Jesus had a modern day public relations person
among his disciples,
he probably would have suggested that Jesus
speak this last one really, really fast,
like those things at the end
of a drug commercial on television.
Yes, they could be persecuted,
we really ought to warn them,
but let's tell them really quickly
. That's why this whole thing is so darned difficult.
Being a follower of Jesus of Nazareth
is not a difficult thing to understand.
But:
Following Jesus
Living the beatitudes
might be the most difficult thing
we've ever tried to do,
Hymn: Alleluia Sing to Jesus
Alleluia! Sing to Jesus!
His the scepter, his the throne;
Alleluia! His the triumph,
His the victory alone.
Hark! The songs of peaceful Zion
Thunder like a mighty flood.
Jesus, out of every nation,
Has redeemed us by his blood.
Alleluia! Not as orphans
Are we left in sorrow now;
Alleluia! He is near us;
Faith believes nor questions how.
Though the cloud from sight received him
When the forty days were o'er,
Shall our hearts forget his promise,
"I am with you evermore"?
Alleluia! Heavenly High Priest,
Here on earth our help, our stay;
Alleluia! Hear the sinful
Cry to you from day to day.
Intercessor, friend of sinners,
Earth's Redeemer, hear our plea,
Where the songs of all the sinless
Sweep across the crystal sea.
Alleluia! King eternal,
You the Lord of lords we own:
Alleluia! born of Mary,
Earth your footstool, heaven your throne:
You within the veil, have entered,
Robed in flesh, our great High Priest:
By your Spirit, left us heavenward,
In the Eucharistic feast!
The Apostles' Creed
I believe in God,
the Father almighty,
creator of heaven and earth.
I believe in Jesus Christ, his only Son, our Lord.
He was conceived by the power of the Holy Spirit
and born of the Virgin Mary.
He suffered under Pontius Pilate,
was crucified, died, and was buried.
He descended to the dead.
On the third day he rose again.
He ascended into heaven,
and is seated at the right hand of the Father.
He will come again
to judge the living and the dead.
I believe in the Holy Spirit,
the holy catholic Church,
the communion of saints,
the forgiveness of sins,
the resurrection of the body,
and the life everlasting. Amen.
Prayers:
Sisters and brothers,
let us lift our hearts in faith
to the one who hears all prayers
and holds close all those in need.
Prayers: Hope (Marilyn B.) Jay P.; Maddex; Randy; Rick W.; Shelley and Martin C.; Sharon; Anne F.; Marcel D.; Tara; Jeff B.; Nicole; Shelley (Sandra); Sarah-Jane P.; Linda H.; Sharon D.; Philip D; Jacquie and Cam D.; Diana, Ian, Edna, Mathew & Annika; Janice L & Darrin R; Roland; Helene.(Suzie D.) Gloria; Eunice S.; Jean N.; Marilyn B.; Connie C.; Jack B.; Jack and Julie. Evelyn Mc; (Church) Walter; Joel; Melanie; Marlene H. Pam B. (Barb & George); Ella D., Keanna, Nancy (Dan & Sue); Donna Mc.; (Ron and Jan); Jamie; Drew T. (Gloria); Diane; Norma A,;Dave F.; Peter T.; Dan B.;. (Garfield & Diane); Marilyn; Val ; Karen T.;Bill, Sheila, Jessica, Sonya, Jamie (Peter); Brian; Linda; Allan; (Brian G.); Debbie H (Lorenz); Dori; Belinda,; Kim; Ross B., Francis & Bill W.; Jeff G. (Dori & Jack); Pat P; Grant K; (Jack & Julie); Jean (Bruce J.); Brian (Jeanne);
Holy God, you gather the whole universe
into your radiant presence
and continually reveal your Son as our Savior.
Bring healing to all wounds,
make whole all that is broken,
speak truth to all illusion,
and shed light in every darkness,
that all creation will see your glory and know your Christ. Amen.
As our Savior taught us, let us pray,
Our Father, who art in heaven,
hallowed be thy name;
thy kingdom come;
thy will be done;
on earth as it is in heaven.
Give us this day our daily bread.
And forgive us our trespasses,
as we forgive those who trespass against us.
And lead us not into temptation;
but deliver us from evil.
For thine is the kingdom,
the power and the glory,
for ever and ever. Amen.
Glory to God,
whose power, working in us,
can do infinitely more
than we can ask or imagine.
Glory to God from generation to generation,
in the Church and in Christ Jesus,
for ever and ever. Amen.
Prayer based on Scripture for today:
God our deliverer,
you walk with the meek and the poor,
the compassionate and those who mourn,
and you call us to walk humbly with you.
When we are foolish, be our wisdom;
when we are weak, be our strength;
that, as we learn to do justice
and to love mercy,
your rule may come as blessing. Amen.
Blessing from the Book of Common Prayer:
The peace of God, which passeth all understanding, keep your hearts and minds in the knowledge and love of God, and of his Son Jesus Christ our Lord; and the blessing of God Almighty, the Father, the Son, and the Holy Ghost, be amongst you, and remain with you always. Amen.
Our Parting Blessing Song:
May God's blessing surround you each day
As you trust Him and walk in His way
May His presence within guard and keep you from sin,
Go in peace, go in joy, go in love.
Next page →