The flowers in the Sanctuary today are to the Glory of God and in loving memory of grandparents Catherine and Leo and Esther and Fred given by Adam.
*Bake Garage Rummage Sale. September 30. 9:30 till 12:00. Hot Dogs and bags of chips at front door. Set up Friday at 1:00 p.m. Volunteers needed. Esp. Pack up, take away. Please price large items, & items over 2$
*We need some volunteers to do the clothes due to injury.
*Take posters today to advertise. Posts. Your front door. Bulletin boards.
*Penny Social – Friday October 20
*Draw for London Knights Hockey. Friday November 17. Winning ticket will be drawn last Sunday in October. 1 for $2. 3 for $5. $170$ Value. Includes parking pass at the market.
*Trivia Night for Risers. Sat Oct 7 – 7-10 PM. Book a team with Adam. The Grand has donated two tickets for Clue as a prize.
*The Manor Park Evening Post – Variety Show. Sat Oct 14 at 7:30 PM. $25. Proceeds to the work of the church.
*Food Cupboard. Butch 519-615-9106. Text or call.
*Lite lunch after church Sunday Sept. 24 . All welcome. Thanks to those who donated the lunch food and those who worked before and after lunch setting up and cleaning up.
*Coffee News – Our Ad was printed in this week's Coffee News (Sep 18 edition). Unfortunately due to an administrative error, it missed the Online version, but will appear there next week.
*Mint smoothies Sandra $3.
*Cancelled stamps. Gloria Thompson.
*Rinsed empty drink containers for Keanna
*Nov. 5 All Saints
*Nov. 11. Remembrance day.
*Nov. 18 Bazaar.
*Dec. 3 Advent one. White Gift. Food donations. Gift Cards.
*Dec. 9. Cookie Tins. 6 dozen cookies. Non gooey. Non frozen.
*Dec. 10 Carol Service and Cookie Draw. Stephen.
*Dec. 24. Christmas Eve. Sunday. No church in morning. 7:00 for 7:30
*Sat. Dec. 30 Set up for New Years.
*Sun Dec. 31. Morning Prayer.
*Sunday Dec. 31 New Years Eve. Clean up day and time?
*Mon. Jan. 1 New Years Day
*Meat Pies. Jan. 25-27?
*May 12. Bishop Todd visits. Communion that day.
*
If you wish, our regular weekly donations or special donations may be sent to our Envelope Secretary:
Barb Smallman
519-680-0649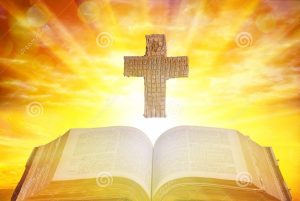 Bible Readings for September 24 2023
Audio for September 24 Service
Opening:
God of all who wander in the wilderness,
you go before us as beacon and guide.
Lead us through all danger,
sustain us through all desolation,
and bring us home to the land
you have prepared for us. Amen.
Reading Philippians 1:21-30
1:21 For to me, living is Christ and dying is gain.
1:22 If I am to live in the flesh, that means fruitful labor for me; and I do not know which I prefer.
1:23 I am hard pressed between the two: my desire is to depart and be with Christ, for that is far better;
1:24 but to remain in the flesh is more necessary for you.
1:25 Since I am convinced of this, I know that I will remain and continue with all of you for your progress and joy in faith,
1:26 so that I may share abundantly in your boasting in Christ Jesus when I come to you again.
1:27 Only, live your life in a manner worthy of the gospel of Christ, so that, whether I come and see you or am absent and hear about you, I will know that you are standing firm in one spirit, striving side by side with one mind for the faith of the gospel,
1:28 and are in no way intimidated by your opponents. For them this is evidence of their destruction, but of your salvation. And this is God's doing.
1:29 For he has graciously granted you the privilege not only of believing in Christ, but of suffering for him as well–
1:30 since you are having the same struggle that you saw I had and now hear that I still have.
Sermon:
Philippians 1:12-30
An online literary magazine known as Smith
challenged its readers
to write the story of their own lives
using just six words.
The title was six words:
Not Quite What I Was Planning,
Six-Word Memoirs.
John Kurtz wrote:
"Kentucky trash heap yields unexpected flower
Or How about this one?
"70 years, few tears, hairy ears."
==
Now in today's reading ;
St. Paul is writing to the church at Philippi
from a prison cell.
==
He knows that his situation is precarious.
He knows that he could be facing martyrdom
and so he begins to ponder what this might mean.
And here is his conclusion it's a win/win situation.
In fact,
he sums up his situation in what could easily be
two four-word memoirs:
"to live is Christ;
to die is gain."
Let's begin with that first memoir: "To live is Christ."
What a wonderful way to sum up Paul's life.
At first, he had been a persecutor of Christians.
However, when Paul met Christ on the Damascus Road
he gave himself to Christ completely.
That is why he had such a profound effect
on the development of the early church.
For Paul it could easily be said,
"To live is Christ."
You and I would probably use different language,
but could we state our life purpose
that briefly?
For example we might say,
"To leave this world a better place
and to serve Christ in all I do."
Or we might say,
"To live a life of love following
the example of Jesus Christ."
==
"To live is Christ."
. What could we substitute in its place?
"To live is work?"
"To live is hockey?"
"To live is my family."
We all have different purposes in life.
==
There is a scene in a movie.
A salesman,
I talking to the bewildered students:
"Value this time in your life, kids,
because this is the time in your life
when you still have your choices.
It goes by fast.
"When you're a teenager,
you think you can do anything
and you do.
Your twenties are a blur.
"Thirties you raise your family,
you make a little money.
"Forties,.
The music starts to get too loud,
"Fifties, you have a minor surgery .
"Sixties, the music is still loud,
"Seventies, you and the wife retire to Fort Lauderdale.
You start eating dinner at 2:00 in the afternoon,
you have lunch around 10:00,
breakfast the night before,
spend most of your time wandering around malls
looking for the ultimate soft yogurt .'
"The eighties, you spend all day stretching to stay mobile.
Then he turns to the children and asks, "Any questions?"
And the real question is,
"Is that all there is?"
And the answer is that without Christ
that really is all there is.
No wonder people seek to lose themselves in their work,
lose themselves in meaningless recreation,.
If that is all there is,
life is hardly worth the effort.
But that is not all there is.
"To live is Christ," said St. Paul.
===
In his book, The Pursuit of Happiness,
David Myers surveys all the research that's been done
on happiness.
He looks at
money, power, fame
and all the other things
the world calls us to follow.
In the end, he concludes that the happiest people
are those who are volunteer in their church
and who do some form of social ministry
serving others.
That doesn't surprise us at all.
Paul said it
"To live is Christ."
===================
But what about that second four-word memoir:
"To die is gain"?
That requires a greater faith.
=We talk about the eternal dimension of our faith.
Yet it is a big part
of what it means to follow Jesus.
Here St. Paul's faith shines through once again.
Listen to his words,
"For to me,
to live is Christ
and to die is gain.
If I am to go on living in the body,
this will mean fruitful labor for me.
Yet what shall I choose?
I do not know!
I am torn between the two:
I desire to depart
to be with Christ,
which is better by far;
but it is more necessary for you
that I remain in the body.
Convinced of this,
I know that I will remain,
I will continue with all of you
for your progress and joy in the faith.
==
St. Paul couldn't lose.
If he lived,
he could continue sharing his faith in Christ,
If he died,
he knew he would be going home
to be with Christ
– win/win.
==
That is basically what St. Paul is saying.
"To live is Christ . . .
there is much yet to be done."
However, "to die is gain . . .
I'm going home to be with Christ."
==
There an old fable from Holland
about three tulip bulbs.
These bulbs were named NO, MAYBE, and YES.
Someone had placed them
in the bottom of a tin
to save them until planting time.
One day they were discussing
their future as tulip bulbs.
NO said,
"As far as I am concerned, this is it.
We have come as far
as we are going to come as bulbs.
That's all right.
I'm content.
I don't need anything else."
MAYBE said,
"Well, maybe there is something more.
Perhaps if we try real hard
good things will happen to us."
YES, on the other hand said,
"I believe there is something more,
I have heard that there is One
who can help us be more than we are
if we simply trust him."
One day a hand reached down
into the tin to select bulbs
for planting.
NO and MAYBE shrank back
but YES trustingly
gave himself into the hand of the gardener.
He could scarcely believe
what was happening
when he was buried underneath a mound of dirt.
But when the springtime came
YES burst forth in radiant color.
He was now a beautiful flower.
When we surrender our lives
to the Master Gardener,
our lives become a beautiful flower in this world.
Paul adds,
from his own lived experience,
even when this life is over
we shall be even more beautiful than before.
"To live is Christ and to die is gain."
Hymn: Sing a New Song
Sing a new song unto the Lord
let your song be sung from mountains high.
Sing a new song unto the Lord,
singing alleluia.
Yahweh's people dance for joy.
O come before the Lord.
And play for him on glad tambourines,
and let your trumpet sound.
Sing a new song unto the Lord
let your song be sung from mountains high.
Sing a new song unto the Lord,
singing alleluia.
Rise, O children, from your sleep
your Savior now has come.
He has turned your sorrow to joy,
and filled your soul with song.
Sing a new song unto the Lord
let your song be sung from mountains high.
Sing a new song unto the Lord,
singing alleluia.
Glad my soul for I have seen
the glory of the Lord.
The trumpet sounds the dead shall be raised.
I know my Savior lives.
Sing a new song unto the Lord
let your song be sung from mountains high.
Sing a new song unto the Lord,
singing alleluia.
The Apostles' Creed
I believe in God,
the Father almighty,
creator of heaven and earth.
I believe in Jesus Christ, his only Son, our Lord.
He was conceived by the power of the Holy Spirit
and born of the Virgin Mary.
He suffered under Pontius Pilate,
was crucified, died, and was buried.
He descended to the dead.
On the third day he rose again.
He ascended into heaven,
and is seated at the right hand of the Father.
He will come again
to judge the living and the dead.
I believe in the Holy Spirit,
the holy catholic Church,
the communion of saints,
the forgiveness of sins,
the resurrection of the body,
and the life everlasting. Amen.
Prayers:
Friends in Christ,
God invites us to hold the needs of our sisters and brothers
as dear to us as our own needs.
Loving our neighbors as ourselves,
we offer our thanksgivings and our petitions
on behalf of the church and the world.
Prayers: Christine A.; Bob A.; Bob H.; Hilda; Dori; Garfield; Eunice S.; Connie C.; Jack and Julie. (Church) Kim; Belinda,; Ross B., Francis & Bill W.; Jeff G. (Dori); Kenny; Diane; Norma A,;Dave F.; Peter T.; Dan B.;. (Garfield & Diane); Wendy; Sarah-Jane P.; Linda H.; Sharon D.; Philip D; Jacquie and Cam D.; Janice L & Darrin R; Roland; Helene.(Suzie D.) : Maryanne; Gus; Jay P.;; Randy; Rick W.;.; Sharon; Anne F.; Marcel D.; Jeff B.; (SandraJoel; Melanie; Marlene H. Pam B. (Barb & George); Ella D., Keanna, Nancy (Dan & Sue); Donna Mc.; (Ron and Jan); Jamie; (Gloria); Marilyn; Val ; Karen T.;Bill, Sheila, Jessica, Sonya, Jamie (Peter);
Hear our prayers, God of power,
and through the ministry of your Son
free us from the grip of the tomb,
that we may desire you as the fullness of life
and proclaim your saving deeds to all the world. Amen
As our Savior taught us, let us pray,
Our Father, who art in heaven,
hallowed be thy name;
thy kingdom come;
thy will be done;
on earth as it is in heaven.
Give us this day our daily bread.
And forgive us our trespasses,
as we forgive those who trespass against us.
And lead us not into temptation;
but deliver us from evil.
For thine is the kingdom,
the power and the glory,
for ever and ever. Amen.
Glory to God,
whose power, working in us,
can do infinitely more
than we can ask or imagine.
Glory to God from generation to generation,
in the Church and in Christ Jesus,
for ever and ever. Amen.
Prayer based on Scripture:
O God,
from your providing hand even the dissatisfied and grumbling
receive what they need for their lives.
Teach us your ways of justice
and lead us to practice your generosity,
so that we may live a life worthy of the gospel
made known through your Son Jesus Christ, our Savior. Amen.
Blessing from the Book of Common Prayer:
The peace of God, which passeth all understanding, keep your hearts and minds in the knowledge and love of God, and of his Son Jesus Christ our Lord; and the blessing of God Almighty, the Father, the Son, and the Holy Ghost, be amongst you, and remain with you always. Amen.
Our Parting Blessing Song:
May God's blessing surround you each day
As you trust Him and walk in His way
May His presence within guard and keep you from sin,
Go in peace, go in joy, go in love.
Go in peace, go in joy, go in love.