About Ron
View all posts by Ron

Image: Snow at Argenteuil by Claude Monet
The flowers in the Sanctuary today are to the Glory of God and in loving memory of a dear mother Marion and father Jack Plumridge given with love by the children and grandchildren.
*March 12. St. Pat's party. All restrictions lift March 14. Stay tuned. Save the dates in this area.
*We are taking a cautionary break from in person worship. Until February 6 unless we are surprised by good news! A service is available on our website weekly. Feel free to call, email or text me anytime.
**Meat Pies. $4.00 See Barb. Lots left in our freezer. Yum!
*Twoonies for Turkeys Thank you. Thank you to the folks at St. James for your generous gift of "Twoonies for Turkeys" . Also, thank you to everyone who supports our food cupboard with food donations and donations for food cards throughout the year. Thanks to you we never have had to turn away anyone throughout this entire pandemic.
*Food Cupboard. If you wish to donate to the food cupboard & to the church, please write a separate cheque or use cash = different accounts. Thank you everyone! Butch. 519-615-9106
*Mint smoothies Sandra $2.50
*Bible Study on hold until February. Rev. Peter.
*Vestry Feb. 6
*Cancelled stamps. Gloria Thompson.
*Please Like Our PAGE on Facebook.
*If you wish, our regular weekly donations or special donations may be sent to our Envelope Secretary:
Barb Smallman
519-680-0649
*Thank you Thank you to you for being part of our church and for all you do everywhere. Ron for posting our service on our website, Adam for recording our service To Anusha for the music. Also Stephen. Thank you Dan D. for arranging for the flower dedications.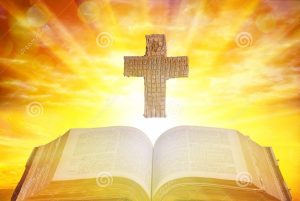 Bible readings for Jan 16
Audio for January 23 Service
Prelude: Joy Shall Be Yours in the Morning performed by Adam Corrigan Holowitz and Stephen Holowitz
Opening:
The grace of our Lord Jesus Christ,
and the love of God,
and the fellowship of the Holy Spirit,
be with you all.
And we respond with: And with thy spirit.
WE pray:
Perfect Light of revelation,
as you shone in the life of Jesus,
whose epiphany we celebrate,
so shine in us and through us,
that we may become beacons of truth and compassion,
enlightening all creation with deeds of justice and mercy. Amen.
Reading Luke 4:14-21
4:14 Then Jesus, filled with the power of the Spirit, returned to Galilee, and a report about him spread through all the surrounding country.
4:15 He began to teach in their synagogues and was praised by everyone.
4:16 When he came to Nazareth, where he had been brought up, he went to the synagogue on the sabbath day, as was his custom. He stood up to read,
4:17 and the scroll of the prophet Isaiah was given to him. He unrolled the scroll and found the place where it was written:
4:18 "The Spirit of the Lord is upon me, because he has anointed me to bring good news to the poor. He has sent me to proclaim release to the captives and recovery of sight to the blind, to let the oppressed go free,
4:19 to proclaim the year of the Lord's favor."
4:20 And he rolled up the scroll, gave it back to the attendant, and sat down. The eyes of all in the synagogue were fixed on him.
4:21 Then he began to say to them, "Today this scripture has been fulfilled in your hearing."
Sermon
Luke 4:14-21
It's tough to preach your first sermon at a new church.
Most pastors experience at least a few jitters as they head to a new church to preach.
It's nerve-wracking.
So we can appreciate a story Pastor John Jewell.
It was his first time preaching as a pastor at Good Hope Church.
A supervisor gave Jewell directions to the church
sent him off with the words, "They'll be expecting you."
That made Pastor Jewell feel good.
He hoped it meant the congregation was ready to welcome him.
But when Pastor Jewell got to the church, no one welcomed him.
No one even seemed to notice he had arrived.
A few minutes before the service began,
Pastor Jewell tapped the shoulder of the man in front of him and introduced himself:
"Hi. My name is John Jewell and I am preaching this morning."
The man responded, "Nice to meet you, John, but I am the pastor here and I believe I am preaching!"
Talk about an unwelcome surprise!
But the pastor cleared up the confusion quickly when he explained that there was another church with the same name just a few miles down the road.
Pastor Jewell sped to the other Good Hope Church as fast as he could, but he arrived to see the congregation walking out the doors.
They had grown tired of waiting for the visiting preacher who showed up late.
===
This morning it was Jesus' turn to preach.
The passage Jesus read was a prophecy from the prophet Isaiah, who had lived about 700 years earlier.
But instead of interpreting this passage for his listeners in the synagogue, Jesus simply ended his reading of the scripture with these words: "Today this scripture is fulfilled in your hearing."
We can almost be certain that nobody was expecting that!
Because Jesus, a local boy, a carpenter from a family of modest means, had just announced that he was the Messiah sent from God.
How's that for something to talk about over Sabbath lunch?!
==
The nation of Israel had waited around 1,000 years for God to send His Messiah, His Anointed One.
They didn't expect that one of their own would claim that title for himself.
So what was Jesus talking about?
==
But If he was the long-promised Messiah, the hope of the nation, then what was God revealing about His nature and His plan for the world?
The first thing we learn is that Christ came to bring good news to the poor.
That's a vital truth to understand about the Messiah.
Because it tells us so much about God's heart, about God's character.
The poor are the people who need God daily, so they are closest to God.
Like us in a crisis, then we find ourselves aware of God helping us, walking with us.
It is no accident that Jesus spent his adult life without a home of his own, without any possessions beyond what he could carry as he traveled from town to town sharing the message of the love of God with everyone he met.
It seems Jesus was dependent on others sharing what they had..
So Jesus understands us ….
==
God cares about the poor.
They may be overlooked, left out in our world.
But in God's kingdom, the poor are precious and held close to God's heart.
Because they were most receptive to Jesus message of caring for others.
We know that, those who have little know to care for others around them.
Those who have little are the first to share…
Jesus is at home with those who as the Lord's prayer says "live to receive daily bread"
not bread for the future,
but bread for this day.
=
Like a story:
Jim Wallis is the founder of the Sojourners community and the magazine of the same name.
The Sojourners community advocates for peace and social justice based on the teachings of Jesus.
Their ministries focus on meeting the needs of the poor.
When Wallis was in seminary, he and some classmates were deeply impressed by all the verses in the Bible emphasizing God's concern for the poor.
So they took a Bible and they cut out every verse that related to love for the poor.
As author Richard Stearns wrote about their project,
"They wanted to see what a compassionless Bible looked like.
By the time they finished, not much was left.
When you read the words of Jesus, God's compassion leaps off the page.
And so, Jesus' first publicly-recorded sermon we read today began with the words:
"The Spirit of the Lord is on me because he has anointed me to proclaim good news to the poor."
The second thing we learn is that God's love covers everyone who is hurting . . . of every station in life.
Jesus' next words in this passage are,
"He has sent me to proclaim freedom for the prisoners and recovery of sight for the blind,
to set the oppressed free,
to proclaim the year of the Lord's favor."
Jesus meant these words literally.
In his life on this earth,
he set people free,
he heals them, he stands up for those who were oppressed.
He welcomed and looked out for the forgotten.
He was a voice for the voiceless.
Jesus never wavered in his mission to bring hope, healing and freedom to those who were most in need.
Like us, we too are to stand up for those who need protection.
For those who need justice, fairness….
Also no matter how good our life looks on the outside, many of us suffer from a poverty of spirit.
Many of us are imprisoned by shame, anger, envy, fear, guilt and sorrow.
No amount of money or friends or accomplishments can fill that sense of emptiness .
Poverty can be a condition not of the body but of the soul.
Jesus is there for you then too.
==
This passage shows us we have a God who loves us
who cares about our challenges, our heartbreaks, our suffering.
Jesus has experienced it all.
===
The deepest question of the human heart is, "Is there a God?"
And the question after that is, "If so, what is God like?"
In Jesus' first publicly-recorded sermon, he answers both these questions.
God is right here with you.
God cares about those who are hurting and in need.
Hymn: Good Christians All Rejoice
Good Christians, all rejoice
with heart and soul and voice;
now give heed to what we say:
Jesus Christ is born today,
ox and ass before him bow,
and he is in the manger now.
Christ is born today;
Christ is born today.
Good Christians, all rejoice
with heart and soul and voice;
now you hear of endless bliss:
Jesus Christ was born for this.
He has opened heaven's door,
and we are blest forevermore.
Christ was born for this;
Christ was born for this.
Good Christians, all rejoice
with heart and soul and voice;
now you need not fear the grave:
Jesus Christ was born to save,
calls you one and calls you all
to gain the everlasting hall.
Christ was born to save;
Christ was born to save.
Our Creed: All together.
We believe in one God,
the Father, the Almighty,
maker of heaven and earth,
of all that is, seen and unseen.
We believe in one Lord, Jesus Christ,
the only Son of God,
eternally begotten of the Father,
God from God, Light from Light,
true God from true God,
begotten, not made,
of one being with the Father.
Through him all things were made.
For us and for our salvation
he came down from heaven:
by the power of the Holy Spirit
he became incarnate from the Virgin Mary,
and was made man.
For our sake he was crucified
under Pontius Pilate;
he suffered death and was buried.
On the third day he rose again
in accordance with the scriptures;
he ascended into heaven
and is seated at the right hand of the Father.
He will come again in glory
to judge the living and the dead,
and his kingdom will have no end.
We believe in the Holy Spirit,
the Lord, the giver of life,
who proceeds from the Father.
With the Father and the Son
he is worshipped and glorified.
He has spoken through the prophets.
We believe in one holy catholic
and apostolic Church.
We acknowledge one baptism
for the forgiveness of sins.
We look for the resurrection of the dead,
and the life of the world to come. Amen
Prayers:
Sisters and brothers,
let us lift our hearts in faith
to the one who hears all prayers
and holds close all those in need.
Prayers: Merico (Darlene);Gillian (Pam);Baby Lexi (Jeanette); Marilyn B.; Connie C.; Jim P. Jack B.; Jack and Julie. Mary B.; Keanna, Ella D.; Evelyn Mc; Marion R.; (Church) Linda; Dean; Allan; Aunt Frankie; (Brian G.); Donna (Jan and Ken); Debbie H (Lorenz); Alexandra; Donna Mc (Ron and Jan); Val ; Karen T.;Bill, Sheila, Jessica, Sonya, Jamie (Peter); Bob R.; Zac; Peter T.; Mark Mc; Dan B.;. (Garfield & Diane); Brian; Marcel D.; Tara; Jeff B.; Nicole; Shelley (Sandra); Jade (Carol R.); Dori; Belinda,; Kim; Edie K., Ross B., Francis & Bill W.; Jeff G. (Dori & Jack); Michelle P.;(Jim P.) Pat P; Grant K; Kathy W. (Jack & Julie); Melanie; Marlene H. Pam B. (Barb & George); Lynda D . (Mary Beth & Paul); Jean (Bruce J.); Brian (Jeanne); Jacquie and Cam D.; Diana, Ian, Edna, Mat-thew & Annika; David & Lyla ; Janice L & Darrin R; Roland & Pansy V; Clark & Helene (Suzie D)
Holy God, you gather the whole universe
into your radiant presence
and continually reveal your Son as our Savior.
Bring healing to all wounds,
make whole all that is broken,
speak truth to all illusion,
and shed light in every darkness,
that all creation will see your glory and know your Christ. Amen
As our Savior taught us, let us pray,
Our Father, who art in heaven,
hallowed be thy name;
thy kingdom come;
thy will be done;
on earth as it is in heaven.
Give us this day our daily bread.
And forgive us our trespasses,
as we forgive those who trespass against us.
And lead us not into temptation;
but deliver us from evil.
For thine is the kingdom,
the power and the glory,
for ever and ever. Amen.
Glory to God,
whose power, working in us,
can do infinitely more
than we can ask or imagine.
Glory to God from generation to generation,
in the Church and in Christ Jesus,
for ever and ever. Amen.
Blessing from the Book of Common Prayer:
The peace of God, which passeth all understanding, keep your hearts and minds in the knowledge and love of God, and of his Son Jesus Christ our Lord; and the blessing of God Almighty, the Father, the Son, and the Holy Ghost, be amongst you, and remain with you always. Amen.
Our Parting Blessing Song:
May God's blessing surround you each day
As you trust Him and walk in His way
May His presence within guard and keep you from sin,
Go in peace, go in joy, go in love.
Go in peace, go in joy, go in love.
Next page →